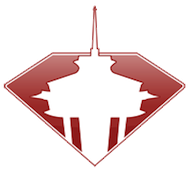 Seattle.rb
Seattle Ruby Brigade
Seattle.rb was the first Ruby (and subsequently Ruby on Rails) user group in the world and has met regularly for well over a decade. We convene every Tuesday night to contribute to open source, work on personal projects, and teach and learn from one another. All skill levels are welcome!
Follow @seattlerb
This is an
open group
, meaning that no matter your level of experience, where you studied, or what you do—as long as you respect and uphold
our values
—you're welcome to
join us
.
Why Seattle.rb?
The Ruby and Rails worlds are known for their collaboration, and Seattle.rb takes an active role. We focus on fun and collaborate to solve problems. We provide each other support as we take on new challenges in Ruby. We're proud to be the home of some of the best Ruby developers around. Check out this video about our humble beginnings.
How Can I Participate?
The Tuesday "Nerd Party" is informal - drop in and code with us as you please. We host larger, formal events on a monthly basis. We're also on Slack here. We encourage everyone, from Ruby novice to expert, to join us to learn and contribute. We're excited to grow and support the Ruby and Rails communities.
So join us and sign up to give a talk!
Where Can I Get Help?
The nicest thing about our members is the number of projects and resources we've helped grow. View our projects, follow us on twitter, and peruse or submit to our Seattle jobs board.
Weekly Nerd Party!
Come hack with us! We're at Optimism every Tuesday from 7-9 p.m. Bring whatever you're working on, grab a beer, and meet other Rubyists. Everyone (of age) is welcome.
to Every Tuesday

Optimism Brewing Company

1158 Broadway
Seattle, WA 98122